Rates of tours:
2 snorkling areas and 2 islands
2 pax 4 hr without lunch 2.800 PHP / with lunch 3.300 PHP
4 pax 4 hr without lunch 3.800 PHP / with lunch 4.800 PHP
6 Pax 4 hr without lunch 4.800 PHP / with lunch 5.800 PHP
Mangrovetour
2 pax 2 hr 1.900 PHP
Coconu
t Garden
Coconut Garden, on the Island of Cacnipa is a majestically crafted Bay. Accommodation possibilities are also available on the island, and we would be happy to help you plan your trip there.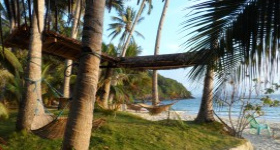 Mangrove – Tour
With the Banka we will navigate along the coast of Palawan, to the mangrove forests. Not only will you discover an array of exotic reptiles and mammals, but also a variety of water birds in the trees. Some interesting facts about the mangrove forests: Home to mangrove crabs, mussels, and fish, the forests support trade for the local community. The forests themselves provide protection against strong waves created by storms and hurricanes.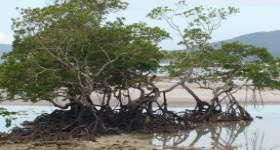 Island Hopping
We'd be happy to offer half or full-day tours with the Banka. During our trip we will be your guide to different islands, such as the Exotic Island and German Island. Food and drinks will be provided if our cook joins the adventure.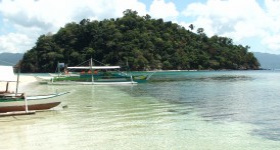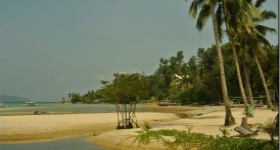 Long Beach
A trip with the Banka to the 18-kilometre stretch called Long Beach is a dazzling experience. You can still enjoy this beach in relative privacy but, as with most alluring and undisturbed locations, it will soon be bustling with the activity brought in by several large hotels and mass tourism.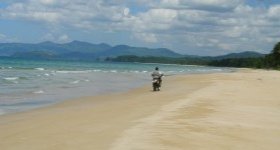 Blue Cove
Here, you can experience a very authentic resort. We would be happy to provide you with transport to and from the island.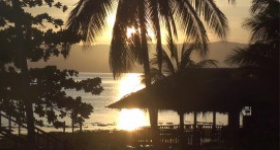 Diving – Scuba Diving
Diving activities can be organized together with the Island-Hopping trip, or separately as an exclusive cruise to do Dugong watching (also known as Sea Cows or Sea Pigs).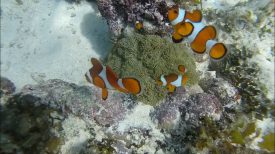 Kayaking
A Kayak can be rented from us.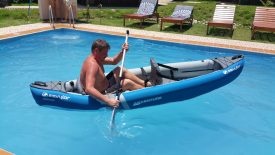 Discoveries